Virginia Insurance License Exam Prep Courses
Get your Virginia insurance license using an America's Professor online training course. Our comprehensive video lectures, review questions and study guide will help you learn, and retain, the material needed to pass your Virginia insurance license exam the first time!
Start your path to success today! Please take a look at our Virginia Insurance Pre-Licensing Courses below for Property, Casualty, Life and Health:
Courses
Our Guarantee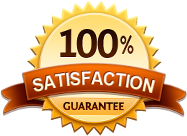 Our goal is for your educational experience to be a positive one! If you are dissatisfied with your course, please let us know as soon as possible. We will make it right. If you start the course and realize it's just not for you, let us know and return the materials and we will provide a full refund. Refunds are not available after the course certificate of completion has been issued.
If you are unable to pass the exam within your course subscription time, please give us a call at 1-800-870-3130 and we will extend your subscription for free until you pass.
We are committed to helping our students!
Got A Question?
Feel free to give us a call if you have any questions! 1-800-870-3130
Company Specific Courses
Please see here for more information on company courses. If you already have a course set up with us please use the search field at the top of the page to search for your company.
How To Pass
Pass the Virginia Insurance License Exam: Property and Casualty, Life, and Health
Over the last decade there has been a surge in individuals taking the Virginia insurance license exam for property and casualty, life, and health insurance. In fact, according to the National Association of Insurance Commissioners, the state of Virginia is one of the fastest growing states of people seeking insurance packages with written premiums surpassing 57 billion dollars in 2019. If you are about to start a career in the insurance industry, then the state of Virginia is an ideal place to get your license, serve your local communities, and make a comfortable living for you and your family. In order to stay ahead of the competition, it is critical to work with a provider offering pre licensing courses for the Virginia insurance license exam that focuses on your specific type. It is key to actually learn the necessary material and not just memorize content off practice exams, as the state of Virginia purposely mixes up the questions as well as the way in which they are presented to ensure that test-takers actually know the material through and through. When people invest in pre licensing courses for the Virginia insurance license exam, their likelihood of passing the test on their first stab goes up by more than 95%. Get a head start in your career, and invest in the pre licensing course work for the Virginia insurance license exam today.
Why Choose America's Professor to Help You Pass the Virginia Insurance License Exam?
When you do your research you will discover that you have several options to choose from when it comes to study methods to pass the Virginia insurance license exam of your choice.
America's Professor is proud to offer the most comprehensive Virginia insurance license exam pre licensing course work designed to help all ranges of people with prefered learning methods. Our course work is geared to help those who learn better from visual approaches, as well as those who better retain information verbally and through written material. Our pre licensing insurance exam course work contains recorded lectures covering all the necessary topics that can be accessed at any time. So long as you have an Internet connection, you can access these lectures from any device, and pause them as needed. Our courses also come with hard copy textbooks, practice exams, sample questions, and the best customer service and support in the insurance education industry. Our reviews speak for themselves.
Benefits of Becoming an Insurance Agent in Virginia
Of all the various buyer personas that invest in comprehensive insurance policies, families are at the top of the list, and military families make up a huge percentage of that cohort. The state of Virginia attracts families from all over the country for a number of reasons. First of all, there is a strong Army and Navy presence in Virginia. From Fort Belvoir in Fairfax County to Fort Lee in Petersburg, VA, the large number of scattered Army bases has led to the numbers of families in the state. In addition, the Naval Station in Norfolk, Virginia is the largest naval base in the world consuming more than 3400 acres and employing thousands of families. Additionally, the CIA located in Langley, Virginia employs a large number of family men and women, as does the FBI academy in Quantico, Virginia.
The state of Virginia draws families for other reasons aside from military and government. Virginia is known as a place that offers families endless activities and points of interest. For those who love exploring our country's history, Virginia is an ideal state with its multiple civil war battlegrounds and museums to explore. It also offers some of the best hunting and fishing for outdoorsmen, has outdoor activities ranging from rafting to hiking, and even a number of amusement parks such as Kings Dominion in Doswell located in Hanover County, and Busch Gardens in Williamsburg, Virginia. With top school districts, affordable housing, and access to some of the best healthcare facilities in the country, all of these factors make Virginia an ideal state for growing families, and therefore a prime location for insurance agents to grow a lucrative business.
Passing the Virginia Property and Casualty Insurance Exam
To sell property and casualty insurance in Virginia, you must first obtain a Property and Casualty license. Before you can do this, you need to pass the licensing exam. Test administrators will switch up the exam structure and content topics to help ensure that repeat test-takers are relying on actual knowledge and not memorization techniques. In order to help increase your chances of passing the exam on the first try, it is of extreme importance that you invest in our pre licensing course work for the Virginia property and casualty exam. According to data collected from a 2020 study, students taking the Virginia property and casualty insurance exam saw a pass rate of 69 percent, which is alarmingly low. With grim statistics like these, any student who teams with America's Professor and invests in the pre licensing course work for the Virginia property and casualty insurance exam will already have more than a 90 percent chance of passing the exam on the first attempt if students complete the course as it was designed. Having such an advantage will give you that competitive edge when it comes to joining a brokerage, or starting up a private insurance practice.
The state of Virginia requires a passing score of 70 for the property and casualty exam, and each test contains the "national" insurance section and the "state rules" for Virginia. Each section requires a 70 passing score, as they are not averaged out together. Furthermore, the state of Virginia requires test-takers to pass each section at the same time, so failing one and passing the other is not an option. Naturally, such stringent rules place an even greater sense of urgency for people to pass the test on their first attempt, and America's Professor has done all of the research necessary to create the best pre licensing course work for the Virginia property and casualty insurance exam to ensure that our students have high pass rates, and a smooth start to launching their new career.
Passing the Virginia Life and Health Insurance Exam
According to the Insurance Information Institute, 52% of Virginians seeking insurance policies are specifically looking for life and health coverage. In addition, the institute also went on record saying that, "Independent insurance agents have held over half of the individual life insurance market over the 10 years from 2008 to 2017, but have lost some ground to affiliated agents and direct response companies". These points translate to one simple fact: any serious insurance professional should focus on passing the Virginia life and health insurance exam when launching their new career in this growing field, as the opportunities are massive, and the competition is fierce (so getting a head start out the door is critical). America's Professor understand this market, and more importantly, we know how to position our students to successfully pass the Virginia life and health insurance exam, on the first attempt, so students can start their career well ahead of the competition.
Just like the property and casualty insurance license exam, the life and health exam can be taken at a test center location, or it can be scheduled for a remotely proctored exam. You can create an account on the Virginia Bureau of Insurance where you will login to schedule your exam. If you decide to take your exam in a testing center, simply click "Schedule Test Center" and follow the prompts. If you decide to take the exam from home via a remotely proctored exam, then click on "Schedule Remote Proctor" and select "VA" as your state, then select "Insurance" as the type of business, and then you will enter your social security number.
With America's Professor there is no need to go through thousands of pages related to the test outline; our pre-licensing course arms you with the knowledge you need to know and if you complete the course, you have a significantly better chance of passing the exam on your first try.
Call America's Professor to Learn About Our Virginia Insurance License Exam Courses for Property and Casualty, and Life and Health
America's Professor has spent more than a decade creating the best pre-licensing course work for the Virginia insurance license exams covering life and health, and property and casualty. We understand exactly how the exams are outlined, and how individuals comprehend information. Over years of fine-tuning the course work, we are proud to offer the most comprehensive package that garners some of the highest passing rates in the country by offering our students teaching videos of live-streamed lectures, hard copy textbooks that compliment the lectures, full access to the course work until you pass the exam (though most students nail it on their first attempt), sample questions and practice exams to reinforce the knowledge you gained from the lectures and textbooks while boosting your confidence, and a top-notch customer support team that will make sure you have everything you need, and that no questions are left unanswered.
Call America's Professor today and form a partnership that will take you far in your insurance career!