South Carolina (SC) Insurance Exam Prep Courses
Get your South Carolina insurance license using an America's Professor online training course. Our comprehensive video lectures, review questions and study guide will help you learn, and retain, the material needed to pass your SC insurance license exam the first time!
Start your path to success today! Please take a look at our S. Carolina Insurance Pre-Licensing Courses below for Property, Casualty, Life and Health:
Courses
Our Guarantee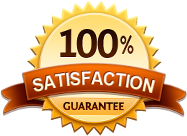 Our goal is for your educational experience to be a positive one! If you are dissatisfied with your course, please let us know as soon as possible. We will make it right. If you start the course and realize it's just not for you, let us know and return the materials and we will provide a full refund. Refunds are not available after the course certificate of completion has been issued.
If you are unable to pass the exam within your course subscription time, please give us a call at 1-800-870-3130 and we will extend your subscription for free until you pass.
We are committed to helping our students!
Got A Question?
Feel free to give us a call if you have any questions! 1-800-870-3130
Company Specific Courses
Please see here for more information on company courses. If you already have a course set up with us please use the search field at the top of the page to search for your company.
How To Pass
Insurance licensing exams are challenging. Whether you're preparing for the South Carolina Life & Health insurance exam or you're thinking about getting a Property & Casualty license in SC, studying is the key to success.
Most exam prep courses focus on rote memorization. At America's Professor, we don't believe this approach is very useful or effective. When you have a strong grasp on the material, you're less likely to be thrown off by small details and tricky questions.
America's Professor is here to help. Enrolling in one of our comprehensive South Carolina (SC) pre-licensing courses will arm you with the knowledge you need to pass your exam on the first try.
Keep reading for answers to some of the most common questions our students have about the South Carolina insurance licensing exams.
What kinds of questions are on the exam?
The exam questions are multiple choice, and there are no fill-in questions. But that doesn't mean the questions are easy!
Insurance is full of jargon and complex concepts. On your exam you'll see terms like "indemnity," "contract of adhesion," and "concurrent causation." You must know what these terms mean and how insurance policies work.
No two exams are exactly alike. You will see a different set of questions than other test takers. Students have told us that the exams tend to be broken down in the following way:
Around 1/3 of the questions are terminology (definitional) questions
Around 1/3 are number/day questions
Around 1/3 are short story problems (practical reasoning)
Insurance information is not common knowledge. It's not something you pick up in day-to-day life. Being prepared for your exam means dedicating the time to study for it.
When should I start studying?
If possible, spend a full week (35-40 hours) studying, like you would with an in-person class. If this isn't possible because of work or school, set a strict study schedule and stick to it.
Keep reviewing the materials right up until the night before the exam. Review your notes frequently to keep the information fresh in your mind.
Don't cram before the exam. Research shows this is the worst way to study. Your goal should be to actually understand and retain the information, not simply memorize answers.
What score do I need to pass the South Carolina insurance exam?
The South Carolina Department of Insurance requires a score of 70 to pass each exam. The exam consists of a mix of both national and state-specific questions.
Your exam will be scored on the spot, so you will know right away whether you passed. But you will not be told which specific questions you got right or wrong.
If you don't pass the exam, you can sign up to retake it after the required waiting period (usually 24-72 hours).
How do I sign up for the exam?
You must create an account with PSI Exams (the company that administers the exams in South Carolina) to register for an exam. Create an account as soon as possible and go online to schedule your exam at least 3-7 days in advance. This will help ensure you get the exam date of your choice.
Can I take the exam online?
Yes! PSI Exams offers proctored exams online. This means someone monitors you through your computer's webcam while you take the exam.
Learn more about how proctored exams work in PSI's Candidate Information Bulletin and visit the Online Proctoring page for videos and other helpful information.
How much is the exam fee?
The exam fee is $45. You must pay a separate fee to PSI Exams for each exam attempt.
How many questions are on the South Carolina exam?
The number of questions varies for each exam but usually ranges from 100-150 questions. Here are some examples:
South Carolina Life and Health Insurance License exam: 150 questions
South Carolina Life Insurance License exam: 100 questions
South Carolina Property, Casualty, Surety, and Marine Insurance Producer exam: 150 questions
South Carolina Property Insurance Producer: 100 questions
Refer to the Candidate Information Bulletin for the total number of questions on each exam.
Enroll in a South Carolina Exam Prep Course with America's Professor
Don't settle for low-quality "study guides" or SC life insurance practice exams you find online. America's Professor courses teach you everything you need to know to pass your exam on the first try.
We offer single line of authority courses and combo courses, taught by our award-winning professor, Dr. Jack Morton.
When you sign up for an AP course, you'll get instant access to streaming courses, so you can start studying right away. We'll also send you a comprehensive hardcopy textbook to complement the online material, and it's all backed by our outstanding customer support.
Here are some tips on how to get the most out of our courses:
Follow the course study guide included with each course
Watch all course lectures, in order
Highlight and take notes, especially the instructor's key points
Take practice quizzes to gauge your understanding of the material
Ask questions—our customer service team is here to help
Take your state exam as soon as possible after completing the course
Enroll in an exam prep course with America's Professor and be on your way to getting your insurance license in SC! For more information, check out our full How to Pass the South Carolina Insurance Licensing Exam guide.