Utah (UT) Insurance Exam Prep Courses
Get your Utah insurance license using an America's Professor online training course. Our comprehensive video lectures, review questions and study guide will help you learn, and retain, the material needed to pass your Utah insurance license exam the first time!
Start your path to success today! Please take a look at our Utah Insurance Pre-Licensing Courses below for Property, Casualty, Life and Health:
Courses
Our Guarantee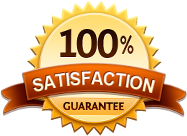 Our goal is for your educational experience to be a positive one! If you are dissatisfied with your course, please let us know as soon as possible. We will make it right. If you start the course and realize it's just not for you, let us know and return the materials and we will provide a full refund. Refunds are not available after the course certificate of completion has been issued.
If you are unable to pass the exam within your course subscription time, please give us a call at 1-800-870-3130 and we will extend your subscription for free until you pass.
We are committed to helping our students!
Got A Question?
Feel free to give us a call if you have any questions! 1-800-870-3130
Company Specific Courses
Please see here for more information on company courses. If you already have a course set up with us please use the search field at the top of the page to search for your company.
Pass the Utah Property and Casualty Insurance Exam, and Life & Health with America's Professor
If you are interested in passing the Utah property and casualty insurance exam, or the Utah life and health exam, then you are likely searching for pre-licensing course work that will not only help you pass the exam on your first attempt, but also enable you to retain all of the critical information necessary to leading a productive career as an insurance producer in Utah. When it comes to finding the best company offering Utah property and casualty insurance exam course work, and study material and courses for the Utah life and health exam, America's Professor brings a unique blend of experience, technology, educational approach, and a concrete bond with students that no other insurance pre licensing course work provider can offer.
Why People Want to Pass the Utah Property and Casualty, and Life and Health Exam in the "Beehive State"
Statistically, insurance producers have more clients and make more money when they are in a state that's known for being centered around families, has a military presence, a strong job market, affordable housing, a plethora of activities, and good school districts. Utah has all of these features that attract families from all over the country. Since families garner the best insurance policies with the most repeat customers, and so many single professionals are drawn to Utah for employment opportunities, passing the Utah property and casualty insurance exam and other insurance tests will enable you to make a lucrative living in a state with family numbers on the rise.
Utah is home to Hill Air Force Base and the Dugway Army Base–the country's largest test and training range where the deadliest chemical and biological weapons are developed and tested. These bases employ a number of military families, and civilians thus increasing a broader pool of people for insurance producers to work with.
Utah is also home to the Mormon Church, a religion with more that 16,663,660 members. It's headquarters is the Salt Lake City Temple, and the state of Utah owns a number of companies with headquarters in the state such as Marriott Hotels, Jet Blue Airlines, Black and Decker, and many more. Companies like these draw professionals from all over America seeking career advancements and new employment opportunities, and when people establish themselves, one of the first things they look for are insurance policies.
Finally, Utah has the fourth highest population growth rate, making it an ideal place to start a career in insurance. Thanks to affordable housing, a low cost of living, and natural attractions such as Zion National Park, Arches National Park and Bryce Canyon, the state is a paradise for nature lovers and eager professionals. The skiing in Utah alone draws thousands of people every year. With world-class ski resorts like Park City, Snowbird, Alta, Deer Valley and Solitude Mountain Resort, the state offers some of the finest powder that even rivals the Alps in Europe.
All of these factors increase the relocation percentages and birth rates in the country, which is why Utah is the fourth fastest growing population of all US states. When you pass the Utah property and casualty course, or the life and health course, you automatically position yourself to tap into one of the largest pools of clients in need of insurance policies.
How to Get a License to Sell Insurance Policies in Utah
The first thing you need to do is take a pre-licensing course that will put you in the best possible position to pass the Utah property and casualty exam, or any of the exams you intend to take for licensure. You will then need to schedule your test with the state's licensing provider. As of January 1, 2020 the insurance exam provider for Utah has been, and still is, Prometric. You can go through them to set up in-person testing at a designated testing facility, or you can schedule to take the exam online from the convenience of your home with a live proctor examining you via a webcam.
Before you take a Utah insurance license exam you must present a valid form of government issued identification such as a driver's license, military ID, passport, etc. If you fail to present one such form of ID, then you will not be able to take the exam. To read all the security measures in greater detail, you can request and read the candidate bulletin made available by Prometric.
You will also be required to get fingerprinted, as Prometric requires all individuals applying for Utah insurance licenses to be fingerprinted. Prometric offers a detailed candidate bulletin detailing the fingerprinting process and other relative information.
Why is America's Professor the Best Option for Utah Property and Casualty Exam Pre Licensing Coursework?
There are several reasons why students regard America's Professor as the best educational option for the Utah property and casualty exam, as well as all other insurance license exams. First of all, pre-recorded lectures by an industry expert are made available 24/7 so that students can access them according to their schedule and availability. These lecturers can be paused at any time, and they cover all of the critical material students will need to know to pass the exam of their choosing. America's Professor has done years of research and has discovered how students best retain information, and process information for comprehension. This is why students are given a combination of learning methods that, in addition to these lectures (visual and audible), students also get coursework books and practice tests. When these materials are used appropriately, students have more than a 90 percent chance of passing the exam on their first attempt. Not only are students given in-depth content across multiple learning channels, they are also taught in a manner to actually learn the information as opposed to trying to memorize questions and answers to practice tests–a tactic that never works because each test is different and is designed to actually test students for learned knowledge over memorized knowledge from insurance exam practice tests.
Contact America's Professor Today for Your Utah Insurance Exam Pre-licensing Course Work, and Ask Them How to Use the Material to Pass the Test on Your First Attempt.
America's Professor offers pre-licensing course work on the Utah property and casualty insurance exam, as well as life and health. Your ability to learn and absorb this information will be significantly increased when you have the right materials, covering the right topics, in the right formats. In addition to getting this streamlined course work package, America's Professor also offers a genuine partnership in which we strive to work with you, to help you pass the exam–a level of customer service rarely seen in the educational insurance sector.
We know exactly what the Utah insurance license exam requirements are for each specialty, and every course we offer is designed to help you get a passing score. For example, the Utah life insurance exam has 100 multiple choice questions, many of which are purposely deceptive, and a passing score of 70% is required with only 120 minutes to complete the exam. That said, our Utah insurance exam for life insurance is designed and structured in a specific manner to help you pass this particular exam while navigating the many obstacles tests can throw at students. Each one of our pre-licensing course work packages for Utah insurance exams are purpose-driven, backed by research, and guaranteed that you will have a chance greater than 90% to pass the exam on your first attempt, so long as you follow our study guide and use the course work materials as they were intended.
Call America's Professor today, and together we can get you on your way to becoming a lucrative insurance producer in the state of Utah.