Missouri Insurance Exam Prep Courses
Get your Missouri insurance license using an America's Professor online training course. Our comprehensive video lectures, review questions and study guide will help you learn, and retain, the material needed to pass your Missouri insurance license exam the first time!
Start your path to success today! Please take a look at our Missouri Insurance Pre-Licensing Courses below for Property, Casualty, Life and Health:
Courses
Scroll down for more courses
Our Guarantee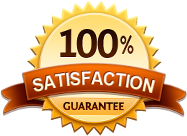 Our goal is for your educational experience to be a positive one! If you are dissatisfied with your course, please let us know as soon as possible. We will make it right. If you start the course and realize it's just not for you, let us know and return the materials and we will provide a full refund. Refunds are not available after the course certificate of completion has been issued.
If you are unable to pass the exam within your course subscription time, please give us a call at 1-800-870-3130 and we will extend your subscription for free until you pass.
We are committed to helping our students!
Got A Question?
Feel free to give us a call if you have any questions! 1-800-870-3130
Company Specific Courses
Please see here for more information on company courses. If you already have a course set up with us please use the search field at the top of the page to search for your company.
How to Get an Insurance License in Missouri
There's no getting around it: The Missouri Life insurance exam questions are challenging. So are the Property & Casualty exam questions. But the rewards of passing your exam and becoming a licensed insurance agent are huge.
Insurance sales agent jobs are in high demand, and the industry is expected to grow by 7% through 2030. There's no time like the present to start a career in this stable, lucrative industry.
The best way to prepare for your exam is to enroll in a pre-licensing course through America's Professor. We offer the most comprehensive exam prep courses in the industry, and 95% of our students pass their exams on the first try.
Below we've compiled answers to some of the most common questions about the Missouri insurance license requirements.
Is the Missouri insurance exam hard?
Each insurance licensing exam is challenging in its own way.
In general, students find the Health insurance portion of the Life & Health exam more difficult. This is because health insurance policies are more complicated than life insurance policies.
The Casualty portion of the Property & Casualty exam is more challenging for similar reasons. Casualty insurance deals with more conceptual topics, like liability coverage, while Property insurance deals with easier to understand topics, like floods and earthquakes.
Both exams will challenge you with questions about the different types of insurance policies, how they work, what they cover, and how they are regulated at the state and federal levels. There's no way to know this information without studying.
How many questions are on the Missouri insurance exam?
The number of questions varies for each exam. For example:
The Missouri Life exam has a total of 105 questions (90 scorable questions plus 15 "pretest" questions that don't count toward your score).
The Accident & Health exam has a total of 105 questions (90 scorable questions plus 15 "pretest" questions that don't count toward your score).
The combined Life, Accident, & Health exam has a total of 170 questions (145 scorable questions plus 25 "pretest" questions that don't count toward your score).
The Missouri Property exam has a total of 105 questions (90 scorable questions plus 15 "pretest" questions that don't count toward your score).
The Casualty exam has a total of 105 questions (90 scorable questions plus 15 non-scorable "pretest" questions that don't count toward your score).
The combined Property & Casualty exam has a total of 165 questions (140 scorable questions plus 25 non-scorable "pretest" questions that don't count toward your score).
See the test content outlines for more information about the topics covered on each exam.
What score do I need to pass?
In Missouri, you need a score of 70 to pass each exam.
The exams are divided into two sections: a state-specific section and a national section. The state-specific portion is much more granular and deals with state laws and regulations. The national portion is more general (and usually easier).
Your exam will be scored on the spot. If you pass, you will simply see "pass" on your exam. You will not be told which questions you got right or wrong.
If you don't pass, you will receive a score report that includes a numeric score, diagnostic, and re-testing information. You can sign up to retake the exam after a mandatory 24-hour waiting period.
Can I take the exam online?
Yes, you can take a "proctored" exam online through Pearson VUE (the company that administers the exams). Proctored means someone monitors you through your computer's webcam while you take the exam. Learn more here.
You can also take the exam in person. There are testing centers all over the state, in Cape Girardeau, Carthage, Columbia, Joplin, Kansas City, Maryville, Poplar Bluff, St. Joseph, St. Louis, Springfield, and West Plains.
See the Missouri licensing handbook for all test center locations including locations in neighboring states.
What's the best way to study for the exam?
In the past, most people would enroll in a week-long, live course to prepare for the insurance licensing exam. These days, most test-takers have transitioned to online courses.
There's no doubt that online exam prep courses are more convenient. You don't have to take time off from work or school, and you can study on your own time, at your own pace.
But you still have to put in the work.
Studying for a full week (7-8 hours per day for 5 days) is the best way to prepare for the exam. If you can't do this because of work or school, put yourself on a strict study schedule—and stick to it.
It takes the average student around 35-40 hours of studying to be reasonably prepared for the exam.
If you work or go to school full time, aim for 3-4 hours of study time each day. Start studying at least 10-14 days before your scheduled exam date. Study right up until the day of the exam to keep the information fresh in your mind.
Enroll in an Exam Prep Course
Don't settle for low-quality "study guides" or practice quizzes you find online. These materials simply don't provide the foundational knowledge you need to pass your exam. The best way to prepare is by enrolling in a course specifically designed to teach you what you need to know to pass the exam.
America's Professor is a leading provider of pre-licensing education. We offer single line courses and combo courses, taught by our award-winning professor, Dr. Jack Morton.
Each America's Professor course gives you access to streaming video lessons that are accessible 24/7. You'll also get a comprehensive hardcopy textbook to complement the online material along with plenty of practice quizzes—all backed by our outstanding customer support.
Our courses teach you everything you need to know to pass your exam on the first try.
We hope this information helps you understand how to become an insurance agent in Missouri. Read what our students are saying about our courses and enroll in a Missouri exam prep course today!