Virginia (VA) Insurance Exam Prep Courses
Get your Virginia insurance license using an America's Professor online training course. Our comprehensive video lectures, review questions and study guide will help you learn, and retain, the material needed to pass your Virginia insurance license exam the first time!
Start your path to success today! Please take a look at our Virginia Insurance Pre-Licensing Courses below for Property, Casualty, Life and Health:
Courses
Our Guarantee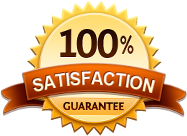 Our goal is for your educational experience to be a positive one! If you are dissatisfied with your course, please let us know as soon as possible. We will make it right. If you start the course and realize it's just not for you, let us know and return the materials and we will provide a full refund. Refunds are not available after the course certificate of completion has been issued.
If you are unable to pass the exam within your course subscription time please give us a call at 1-800-870-3130 and we will extend your subscription for free until you pass.
We are committed to helping our students!
Got A Question?
Feel free to give us a call if you have any questions! 1-800-870-3130
Company Specific Courses
Please see here for more information on company courses. If you already have a course set up with us please use the search field at the top of the page to search for your company.
How To Pass
How to Pass Your Virginia Insurance Exam
Knowledge is the key to passing your insurance exam, and you're in good hands with America's Professor. We have decades of experience teaching students just like you. Our comprehensive courses are designed to be engaging, interesting, and informative to help you retain the information. Whether you want to sell life and annuities insurance or your goal is to become a licensed property & casualty insurance agent, America's Professor can help.
There are no shortcuts to learning the information—no CliffsNotes or quick-study guides. Knowing the information inside and out and reviewing the materials up until the day of your insurance exam is the best way to ensure you pass with flying colors.
Here are the 3 main steps to becoming a licensed insurance agent:
Prepare: Enrolling in a quality pre-licensing course is your first step once you've decided which license you want to obtain. America's Professor offers comprehensive courses that provide you with everything you'll need to know to pass your exam.
Pass: The next step is passing your state licensing exam. Each state has its own licensing requirements, and you must obtain a resident producer license in the state of Virginia in order to sell policies or even discuss insurance transactions.
Apply: Once you pass your insurance exam with a score of 70 or better you can formally apply for your insurance license and begin working!
Exams & Scoring
Virginia offers several different exams, including: life, annuities & health, property & casualty, personal lines, title insurance, and public adjusters.
You will need a score of 70 to pass, but note that each exam consists of two parts: a general knowledge section, and a state-specific section. You will need a score of 70 or greater on each section—the two scores are not averaged. For more information about the number of questions on the exams and locations where you can take the test, click here.
Exam Registration, Testing Centers, Licensing Application Fees and Fingerprinting
Registration: You must register for the exam by calling Prometric (the testing company) at 1-866-891-6396; it's a good idea to call at least 3 days in advance of the date you plan to take the exam to ensure you secure a spot.
Testing Centers: There are several test centers throughout the state of Virginia and neighboring states where you can take your exam. Find a test center near you on this page.
Licensing Fees: The licensing exam fee is $35; you may take up to two exams for that fee (example, Property and Casualty). If you need to retake any portion of the exam, the fee is the same (an additional $35). Once you've passed your exam you must apply for your license. All license types have a non-refundable application fee of $15, except for the public adjuster license, which has a fee of $250. You can submit your application request either through NIPR (National Insurance Producer Registry) or Vertafore (formerly Sircon).
Fingerprinting: There is no fingerprinting requirement, however, the licensing application will ask several background check questions. Should you answer "yes" to any of those questions, a more in-depth process will be required.