Washington State (WA) Insurance Exam Prep Courses
Get your Washington insurance license using an America's Professor online training course. Our comprehensive video lectures, review questions and study guide will help you learn, and retain, the material needed to pass your Washington insurance license exam the first time!
Start your path to success today! Please take a look at our Washington Insurance Pre-Licensing Courses below for Property, Casualty, Life and Health:
Courses
Scroll down for more courses
Our Guarantee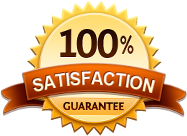 Our goal is for your educational experience to be a positive one! If you are dissatisfied with your course, please let us know as soon as possible. We will make it right. If you start the course and realize it's just not for you, let us know and return the materials and we will provide a full refund. Refunds are not available after the course certificate of completion has been issued.
If you are unable to pass the exam within your course subscription time, please give us a call at 1-800-870-3130 and we will extend your subscription for free until you pass.
We are committed to helping our students!
Got A Question?
Feel free to give us a call if you have any questions! 1-800-870-3130
Company Specific Courses
Please see here for more information on company courses. If you already have a course set up with us please use the search field at the top of the page to search for your company.
How To Pass
Washington State Insurance License Exam
If you intend to get an insurance license in the state of Washington, you might be feeling somewhat intimidated, as knowing who to talk to to learn as much as you can about the exam takes a great deal of time to research, and you likely have a number of questions to ask that revolve around studying for any Washington pre-licensing exam. America's Professor is a top leader in the educational sector for preparing and helping students pass a variety of exams required to get their Washington state insurance license. Before you make any concrete decisions on how to study for the Washington state insurance license exam for property and casualty, life and disability, or health, you will want to contact America's Professor to learn all about our unique approach that has enabled one of the highest success rates across the country.
Here you can learn all about the top questions and needs students in Washington state have when preparing for a variety of insurance exams, pick up some critical tips on the learning process, and get a better idea as to whether or not you are a good for our top-selling program that has lead to a reported passing rate higher than 95%.
The Best Way to Prepare for the Life Insurance License Exam Washington State Offers
One of the most popular insurance licenses students pursue is life insurance. There are many reasons for this, so let's start by looking at the state. Washington is just one of those states that retains a large percentage of their native residents, while simultaneously attracting young professionals and families from all over the country. With Seattle being a thriving city for tech startups and entrepreneurs, as well as a major transportation hub for airlines, cargo, rail and cruise lines, the city of Seattle alone plays a pivotal role in the state's steady population growth. That, and considering the fact that Washington state has many natural wonders like Mount Rainier and the Columbia River Gorge, people flock here for a better quality of life where they can thrive in their careers and have access to endless outdoor activities, as well as options for the arts and entertainment in cities from Seattle to Spokane, and from Tacoma to Vancouver.
The quest for a better life contributes to the increasing need for residents to obtain the best life insurance policies, and as a result the life insurance license exam Washington offers, and the insurance pre licensing courses offered by America's Professor, continue to dominate from a demand and need perspective.
Whether you intend to take the Washington state life insurance exam, property and casualty, or take the state's health insurance examination, America's Professor is the leading educator that provides genuine partnerships with each student to help ensure their success.
How Hard is the Washington State Insurance Exam for Property and Casualty, Health, and Life?
How "easy" or "hard" the Washington state exam is for the various licensing types is really defined by how you, the student, prepares for and studies for each respected exam. Gone are the days where a student could memorize a practice test, or even memorize the actual Washington state insurance license exam questions. With advancements in regulations, students need a more advanced level of preparedness. For example, if someone is going to take the Washington property insurance exam (and casualty), they will need to be prepared to answer questions framed in unique contexts. No two exam question sheets are the same; theoretically you can take the exam five times, and your questions will be different. If you aren't prepared to answer questions based on your understanding of a unique set of criteria in a specific context, the Washington state insurance exam will likely be very difficult. However, with the right insurance pre licensing courses and teaching approach, the exam will be straightforward and easier to pass.
How to Identify the Best Life Insurance License Exam Washington Preparation Course
If you expect to read a 500-word book on how to earn your Washington state insurance license, or memorize a free life insurance practice test, you are taking the wrong approach from a low-quality provider that has failed to invest into their student's future. Here are some key things to look for when choosing the best insurance pre licensing course work for passing any Washington state insurance exam:
Accommodates ALL learning styles – Look for a Washington state insurance pre licensing exam provider that implements visual learning components like video-recorded lectures, along with textbooks, practice tests, and other custom study aides you may require. More than 80 percent of people are visual learners, so finding recorded lectures that students can access at any time, as often as they like, is critical.
The Approach – Is the insurance pre licensing company sales-driven, or relationship driven? You have a much higher chance of successfully passing the Washington state insurance license exam if your educator;s number one goal is to build a close-knit relationship with their students. Learning is a partnership, and when you call an insurance pre licensing exam company, they should take the time to understand your needs and goals, and create a solution to best accommodate your unique profile while offering white glove support through every step of the process.
Communication – You are investing in pre licensing insurance exam materials to pass a specific test, such as the Washington life insurance exam or Washington property and casualty exam. You will likely have questions or experience new needs through the learning journey, and your support team needs to be available and respond in a timely manner. When vetting various pre licensing insurance exam providers, ask about their availability and how quickly they respond to voice messages or emails.
Student Reviews – One sure way to get a good idea for the quality of your Washington state insurance license exam preparation provider is to see what past and current students have to say about the quality of the course work, and the people within the company offering support. Look for reviews on customer service, pass rates, and how supportive the provider was.
History of the Company – How long has the company been offering pre licensing courses, and what is their mission statement?
In actuality, the state of Washington is required to cover a number of topics in every test. When students are made aware of this, they submit to the false ideology that they can simply study those topics from a broad approach and pass the exam. What they don't realize is that every test has different questions framed in specific contexts, related to each topic. Students who prepare for the Washington state insurance license exam representing any specialty, using this approach, run a higher risk of failing the exam. This is why insurance pre licensing courses by America's Professor are so popular in Washington state–our approach to insurance licensing education prepares students to successfully answer all questions, from any angle, on any topic, using a proven blend of visual, textual and audible learning resources.
Call America's Professor to Prepare for the Washington State Insurance License Exam of Your Choice!
For more than a decade, America's Professor has been forming close relationships with students while offering the most innovative courses enabling students with multiple learning styles to pass any Washington state insurance license exam. Are you looking for sample questions? Go beyond that; call America's Professor today and ask us what makes our comprehensive study courses so valuable, and learn why our students have the highest pass rate recorded to date. Our pre licensing insurance courses for Washington state will help set you on the path to having a fulfilling and rewarding career, and remember, when you invest in our insurance courses, you have a partner for life.