Insurance Agents, Producers and Brokers: What's the Difference?
Insurance agents, insurance producers, and insurance brokers all play important roles in making the insurance industry work. Many people, however, aren't sure exactly what the difference between them is. What do insurance agents do that insurance brokers don't? What's the role of brokers as compared to producers? For everyone who's ever been confused about what these terms mean, we've put together a breakdown of what each of these three titles mean within the insurance industry.
What Is an Insurance Agent?
A licensed insurance agent, or producer, is someone who sells insurance on behalf of an insurance company. Insurance agents can either be "captive" agents (meaning the company they represent prohibits them from selling insurance from any other company) or independent agents (who represent more than one company, and are therefore able to sell insurance from multiple carriers). The most important distinction between an agent and a broker is that insurance agents work for the insurance companies; they sell products that the insurer is authorized to sell in their state.
In some states, insurance agents are officially called insurance producers. Despite the difference in names, the role they play is exactly the same. Whether someone is called an insurance producer or an insurance agent, it is their job to sell insurance coverage on behalf of an insurance company. Unlike the difference between insurance agents and insurance brokers, the difference between agent and producer is just using a different title for the same job.
What Is an Insurance Broker?
Insurance brokers are similar to independent agents, in that they offer insurance coverage from multiple carriers, but there is an important distinction between the two. Unlike insurance agents, brokers are not representatives hired by insurance carriers to represent them. Instead, brokers work on behalf of their clients (individual consumers). When a consumer hires an insurance broker, the broker will search through the many available plans and identify the one that best fits their customer's needs.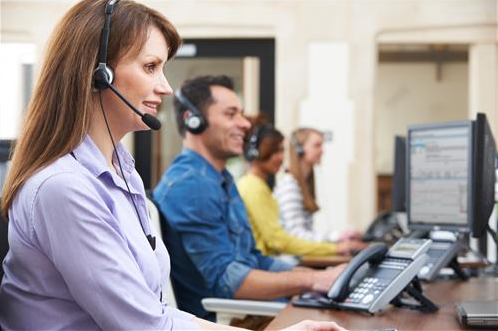 Why the Difference Matters
When most people think of an insurance agent, they're thinking of an insurance producer. While the distinctions between agent, broker, and producer may seem trivial, understanding what makes them different can help consumers have an easier time working their way through the system and getting coverage.
Another important reason to know the difference is that, depending on the state, the licensing requirements for each job can be slightly different. Insurance licensing is regulated at the state level, and some states require brokers to go through a slightly different licensing process than agents. If you're pursuing a career in the insurance field, it's critical to understand the differences between a broker and an agent so that you can be sure to get the correct license for whichever position you are pursuing.
If you want to know more about insurance agents, brokers, and insurance licensing requirements, contact America's Professor today to enroll in one of our online insurance test prep courses. Give us a call at 800-870-3130.