Kansas (KS) Insurance Exam Prep Courses
Get your Kansas insurance license using an America's Professor online training course. Our comprehensive video lectures, review questions and study guide will help you learn, and retain, the material needed to pass your Kansas insurance license exam the first time!
Start your path to success today! Please take a look at our Kansas Insurance Pre-Licensing Courses below for Property, Casualty, Life and Health:
Courses
Scroll down for more courses
Our Guarantee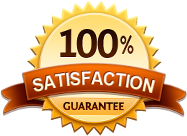 Our goal is for your educational experience to be a positive one! If you are dissatisfied with your course, please let us know as soon as possible. We will make it right. If you start the course and realize it's just not for you, let us know and return the materials and we will provide a full refund. Refunds are not available after the course certificate of completion has been issued.
If you are unable to pass the exam within your course subscription time, please give us a call at 1-800-870-3130 and we will extend your subscription for free until you pass.
We are committed to helping our students!
Got A Question?
Feel free to give us a call if you have any questions! 1-800-870-3130
Company Specific Courses
Please see here for more information on company courses. If you already have a course set up with us please use the search field at the top of the page to search for your company.
How To Pass
Pass the Kansas Insurance License Exam: Property & Casualty, Life & Health
If you are going to take the Kansas insurance license exam for property & casualty, or life and health, then you are about to embark on an exciting career shift, but one that's challenging and hyper competitive. When most people approach the very concept of taking the Kansas insurance license exam for one of these specialties, a common mistake is made: people think they can memorize test questions in practice exams, and walk out with a passing score.  However, this is not the case. For starters, no two exams are ever identical. In addition, exams are structured in a specific way to ensure that test-takers actually know the subject matter inside and out, and are true authoritarians before they are licensed Kansas insurance producers. America's Professor is one of the best companies offering pre-licensing Kansas insurance license exam course work and student support designed to help students from all backgrounds and educational preferences achieve their goal in becoming a licensed insurance producer in the state of Kansas. 
Why Become an Insurance Agent in Kansas? Why is the State Advantageous for Insurance Professionals?
Kansas has its fair share of mishaps like any other state. But what makes Kansas truly stand out on the map as a highly profitable location to be an insurance agent is its combination for attracting families, and its high number of storms including tornadoes. There isn't a Kansas state law requiring the collection of storm loss data. However, the state's insurance commissioner published an estimated storm losses report indicating that in 2011 alone, storm claims reached roughly $1,095,030,000. Now consider yearly claims coming in from sources other than storm damage, and it becomes clear just how lucrative being an insurance agent in Kansas can be.
Kansas is also one of the top states attracting families who seek affordable living. Once people are outside of urban areas in Kansas such as Topeka, Kansas City and Wichita, the cost of living is significantly low. In fact, it is 21% lower than the national average while the median household earns roughly $55K a year. This is attractive to families because it means that almost everyone can afford to have an active and happy lifestyle. 
Kansas also draws thousands of people from out-of-state for its affordable housing, culinary outlets, and it attracts people who love the country lifestyle. People are also drawn to the state for its endless entertainment opportunities. Even if you live in a small town, there are always events and attractions within an hour's drive. For example, Wichita offers more than 30 museums, one of the best zoos in the country, a botanical garden, multiple theatres, and it has an annual film festival. Wichita is also home to Tanganyika Wildlife Park–an interactive zoo where people can feed the animals. 
Families are also drawn to Kansas for employment opportunities. The Midway State, as it is called, has a strong presence in the banking & financial, cyber tech, manufacturing, healthcare, agriculture, and transportation industries.
With a large draw of families and working professionals moving into Kansas by the thousands every year, the state offers insurance professionals a lucrative career and an endless funnel of people in need of property & casualty insurance policies, as well as life insurance and accident insurance. 
Study for the Kansas Insurance License Exam and Take the Test from the Convenience of your Home
Whether you are using our pre-licensing course work to pass the Kansas Property and Casualty insurance exam, or any other type of insurance exam that we cover in our material, you will be able to take the actual exam from the convenience of your home through OnVUE online proctoring. If you sign up for this test-taking option a live proctor will monitor you through a webcam to enable a secure exam environment. This is a convenient option that is very popular with most students. 
Why Work With America's Professor to Pass a Kansas Insurance License Exam?
America's Professor has spent years optimizing our pre-licensing coursework for the property and casualty, allied lines, and life, accident & health Kansas insurance license exams. We pride ourselves on our approach which caters to people with preferred learning styles. Our Kansas insurance exam course work has pre-recorded lectures offered by an industry expert for visual and audible learners, as well as books for people who best comprehend and absorb information through reading. Our practice exams are also designed to actually help ensure the required knowledge is retained, as opposed to the flawed method of memorizing test questions and answers. When studied correctly, students have a significantly higher chance of passing the Kansas insurance exam of their choice. Finally, our customer service team of dedicated specialists are available to help you when you have needs. Kansas is a very competitive market, so don't leave your career in the hands of chance. When you want to know how to pass the Kansas insurance license exam, America's Professor has the right course work to help you get a passing score on your first attempt, so long as the study materials are used in an appropriate manner. Call today to form a partnership with America's Professor, and with our help you will be better prepared to pass the Kansas insurance license exam on your first attempt.