Nevada (NV) Insurance Exam Prep Courses
Coming soon! Get your Nevada insurance license using an America's Professor online training course. Our comprehensive video lectures, review questions and study guide will help you learn, and retain, the material needed to pass your Arizona insurance license exam the first time!
Start your path to success today! Please take a look at our Nevada Insurance Pre-Licensing Courses below for Property, Casualty, Life and Health:
Courses
Our Guarantee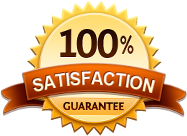 Our goal is for your educational experience to be a positive one! If you are dissatisfied with your course, please let us know as soon as possible. We will make it right. If you start the course and realize it's just not for you, let us know and return the materials and we will provide a full refund. Refunds are not available after the course certificate of completion has been issued.
If you are unable to pass the exam within your course subscription time, please give us a call at 1-800-870-3130 and we will extend your subscription for free until you pass.
We are committed to helping our students!
Got A Question?
Feel free to give us a call if you have any questions! 1-800-870-3130
Company Specific Courses
Please see here for more information on company courses. If you already have a course set up with us please use the search field at the top of the page to search for your company.
How To Pass
Passing a Nevada insurance license exam is no easy goal to achieve that simply comes by  taking a few practice exams, nor is it possible to conquer by memorizing test questions. The sure way to pass this test on the first attempt is to invest in a pre-licensing Nevada insurance license exam with America's Professor in order to prepare you for the test by actually teaching you everything you need to know to ask any question no matter how it is framed. 
Some of the Nevada insurance license exam types students seek courses for include property and casualty, property, casualty, life and health, life insurance, and  health insurance. Thanks to the cutting edge and personable way America's Professor pre-licensing insurance courses are taught, students have one of the highest passing rates in the country. When you invest in one of our pre licensing insurance courses today, you are taking one big step into shaping a better future for your career.
Why Students Need Extra Help in Preparing for a Nevada Insurance License Exam
Wherever there is competition in any industry, carving your way becomes more challenging. Thanks to Las Vegas and its thriving economy, Nevada is one of the fastest growing states for insurance professionals to make a comfortable living. With some of the world's top casinos existing in Las Vegas and Reno, a thriving nightlife filled with exotic shows, clubs, and bars, as well as the state now housing the NFL's Raiders and NHL's Golden Knights hockey team, Nevada's economy continues to thrive and attract families from all over the country for employment purposes. In addition, thriving real estate markets in Las Vegas, Henderson, Carson City, Reno and Sparks also provides a higher quality of affordable living amidst desirable school districts and access to a number of family attractions ranging from the Hoover Dam to Lake Mead, and from various resort hotels on the strip (which are more family-friendly than ever before) to a number of national parks and hiking trails. 
When families have a reason to flock to specific areas, the need for insurance agents grows, and with this growth comes a level of competition next to none. Passing the required Nevada insurance exam on your first attempt is critical to securing your seat in the industry so you can support the growing community and create a reputation for yourself in the state. 
Why Partner with America's Professor to Pass a Nevada Insurance License Exam?
The key to passing a Nevada insurance license exam is to actually know the material and be prepared to understand a number of scenarios so that questions can be accurately answered. Unfortunately, many students think they can memorize questions and answers to pass the exam. However, no two Nevada insurance license exams have the same questions, and when it comes to specific topics, questions are framed in completely unique ways to ensure students actually know the laws and materials. This is why America's Professor combines a unique approach that bridges video lectures, written materials, practice exams, and phone support–our way to help ensure that students have everything they need to successfully pass the insurance exam. 
America's Professor understands that some students learn better through visual learning, while others absorb information at a better rate with audible learning. By creating a robust, easy-to-learn program that employs lectures filmed in high-quality resolution with clear audio, and practice tests that encourage and nurture natural learning, our students have one of the highest passing rates in the country because we cater to all learning types, and therefore all types of students seeking to pass a Nevada insurance exam. 
Nevada Property and Casualty License Exam
Of all the Nevada state insurance exams, most people take the property and casualty one, as they have a goal to someday become an insurance agent or producer in Nevada, and this journey begins by pursuing the right licenses. If you are interested in taking the Nevada property and casualty license exam, you will need to invest in the right pre licensing course. America's Professor prepares you by teaching all the information you need to meet the Nevada property and casualty exam requirements.
Remember that property and casualty insurance comprises of two of those cornerstones in the world of insurance that everyone needs. By passing the Nevada property and casualty license exam not only are you taking the next critical step to becoming a full-service insurance provider in the state, you also increase your stock and offer more to the community by being able to provide people with some of the most in-demand policies that families and individuals need to protect their lives in a world of the unknown. 
Partner with America's Professor to Pass the Nevada Insurance Property and Casualty P&C Exam
America's Professor offers state-approved courses such as the Nevada property and casualty course designed to make any student successful upon their first time taking the exam. This course contains the most useful information you need, and is presented in a number of ways that help students with mixed learning styles comprehend and understand all of the crucial points needed to master the subject and obtain their Nevada state property and casualty license. When you invest in our Nevada P&C licensing course, you have front row access to training materials, lessons, lectures and a level of guidance next to none in the industry. Now you can have peace of mind knowing that you have the right tools to successfully study for the Nevada property and casualty exam, and pass with flying colors on the first try while your future competition struggles out of the gate. 
Remember, you will need a passing score of 80 or higher to pass any Nevada insurance license exam, and America's Professor will be your wingman through every step of your journey. 
Prepare for the Nevada Life and Health Insurance Exam 
The Nevada life and health insurance exam is another popular type taken by aspiring agents and producers, as the local growing population has created a growing need for this type of coverage. Students who partner with America's Professor learn through online video lectures that many say offer a better experience than actually sitting in a live classroom. Students who complete the Nevada life and health pre licensing course join the ranks of those who have one of the highest pass rates in the nation. In addition, preparing for the Nevada life and health insurance exam through America's Professor offers students a less hectic journey than those who opt for alternative courses from companies that fail to stay cutting edge in the learning process. 
With the Nevada life and health pre-licensing course by America's Professor, students retain the critical information they need to learn through innovative and easy-to-understand video lectures alongside challenging practice exams. With this course, students study and learn at their own pace with 24/7 access to lectures and practice exams. But the biggest benefit to this carefully crafted approach is that students are already given some leverage out the gate thanks to the learning approach which focuses on visual and audio learning as opposed to learning through written material. 
Scheduling Your Nevada Insurance Exam
Whether you plan to take the Nevada property and casualty license exam, the life and health examination, or any other state insurance licensing test, you will need to schedule for the examination through Pearson Vue. Be sure to create a web account on their site using your full legal name as it is presented on your government-issued identification.  It may seem like a no-brainer, but double check that your name is spelled correctly and all of the other information provided is correct. Appointment for taking an exam can be made up to one calendar day prior to the date you wish to test on. Simply call customer service to schedule a time to take the exam, or you can go online to create your testing appointment. 
Prepare for More than One Nevada Insurance License Exam with America's Professor
Whether you are about to take the life and health exam, or just the life insurance exam, America's Professor knows exactly what types of obstacles the Nevada insurance licensing exams pose, and our courses are designed to help students logically face these barriers in a calm, level headed manner as they fall back on the knowledge and insights obtained from our courses. Your satisfaction is guaranteed, and our student pass rate continues to be one of the highest in the country. Call today and begin your journey to a bright future as a successful insurance agent in the thriving state of Nevada.